First-ever Leanpay international teambuilding in Croatia and what you can learn from it
08.26.2022. 10 min. read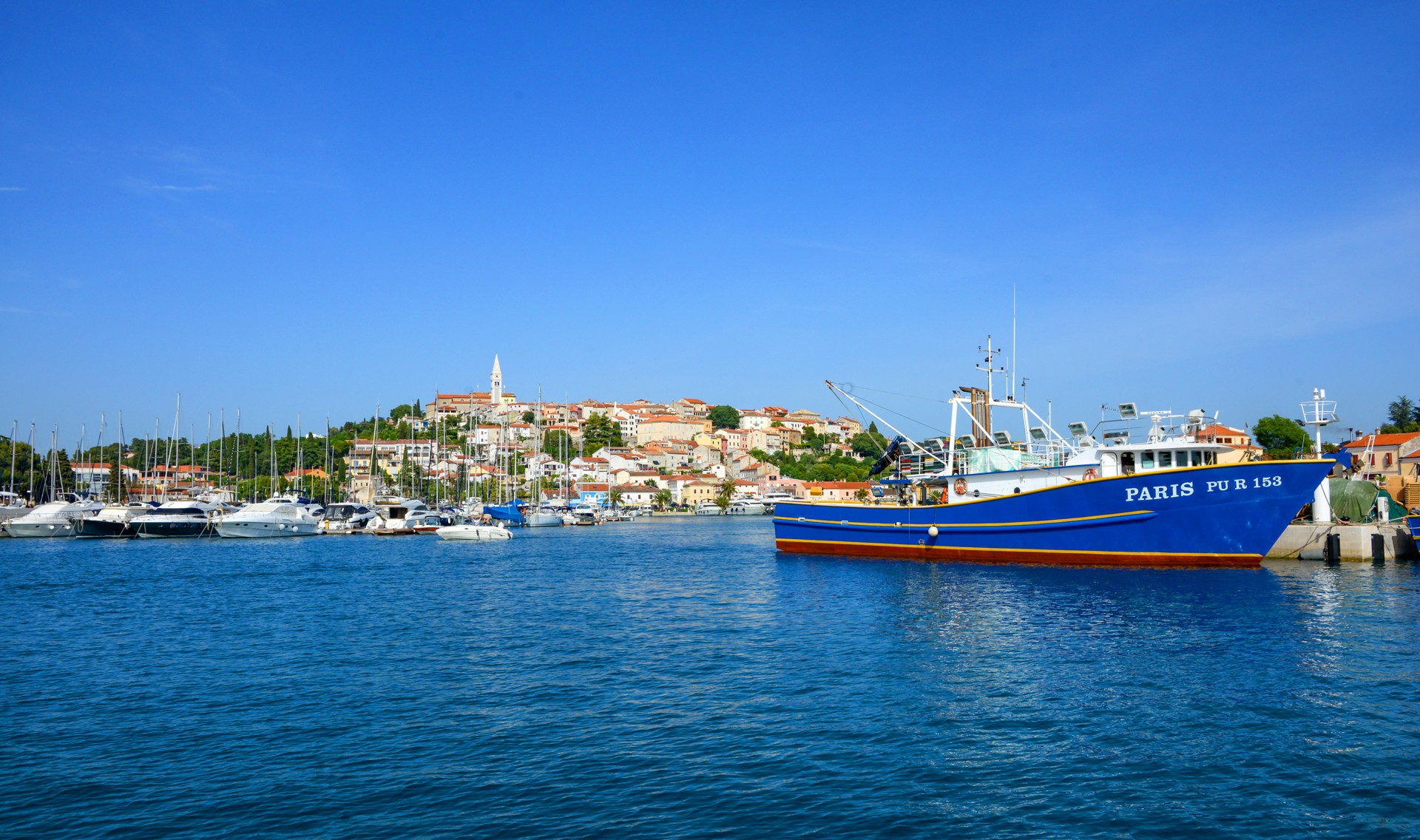 Leanpay is a multinational company that combines more than 60 employees with offices in 5 different countries across the CEE region in Europe (Croatia, Hungary, Romania, Serbia, and Slovenia). We believe that this diversity is our cornerstone and that enriches the services that we offer to our clients and partners.
At Leanpay, we are dedicated to growing with our partners, shoppers, and team. We live innovation. And we are the pioneers of the future of BNPL. That's why we know how important it is to invest in the skills, development, and well-being of our team.
In this article read more about how Leanpay strives to cultivate team spirit through teambuilding activities. We hope this can help you to create strategies that will shape your work culture and inspire your employees.
Are you curious about what our team building looked like? Read more and find out all about the main highlights.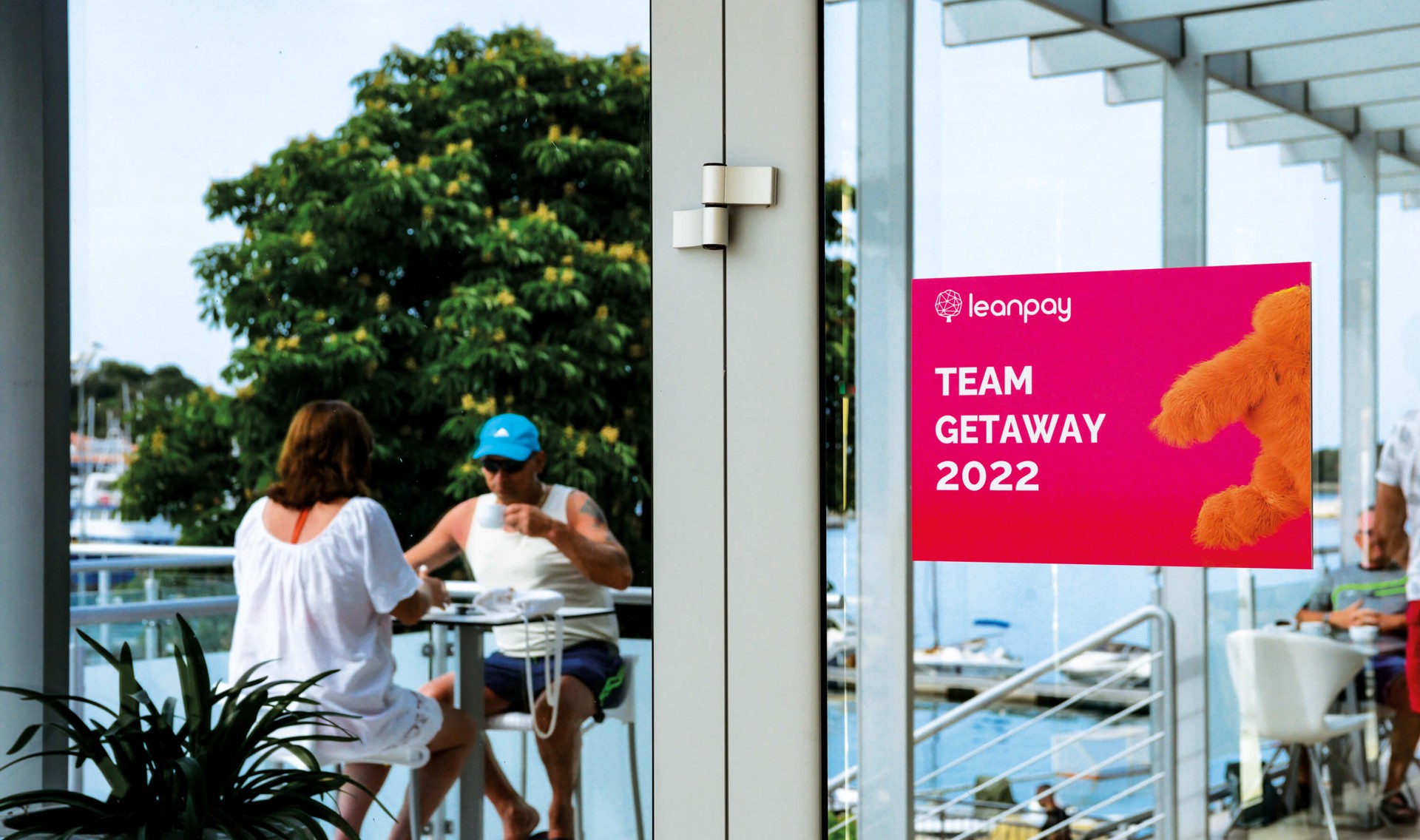 Fast-growing BNPL company that dictates the tempo in the Adriatic region
Being a fast-growing company that is expanding quickly across the whole Central European region, is part of our dream, however, it has also great responsibilities. As we have to give special attention to ensuring the company will stay united and connected.
We believe informal events are the best opportunity to make sure the team stays unified. With this in mind, we organized our very first international teambuilding in Vrsar, Croatia.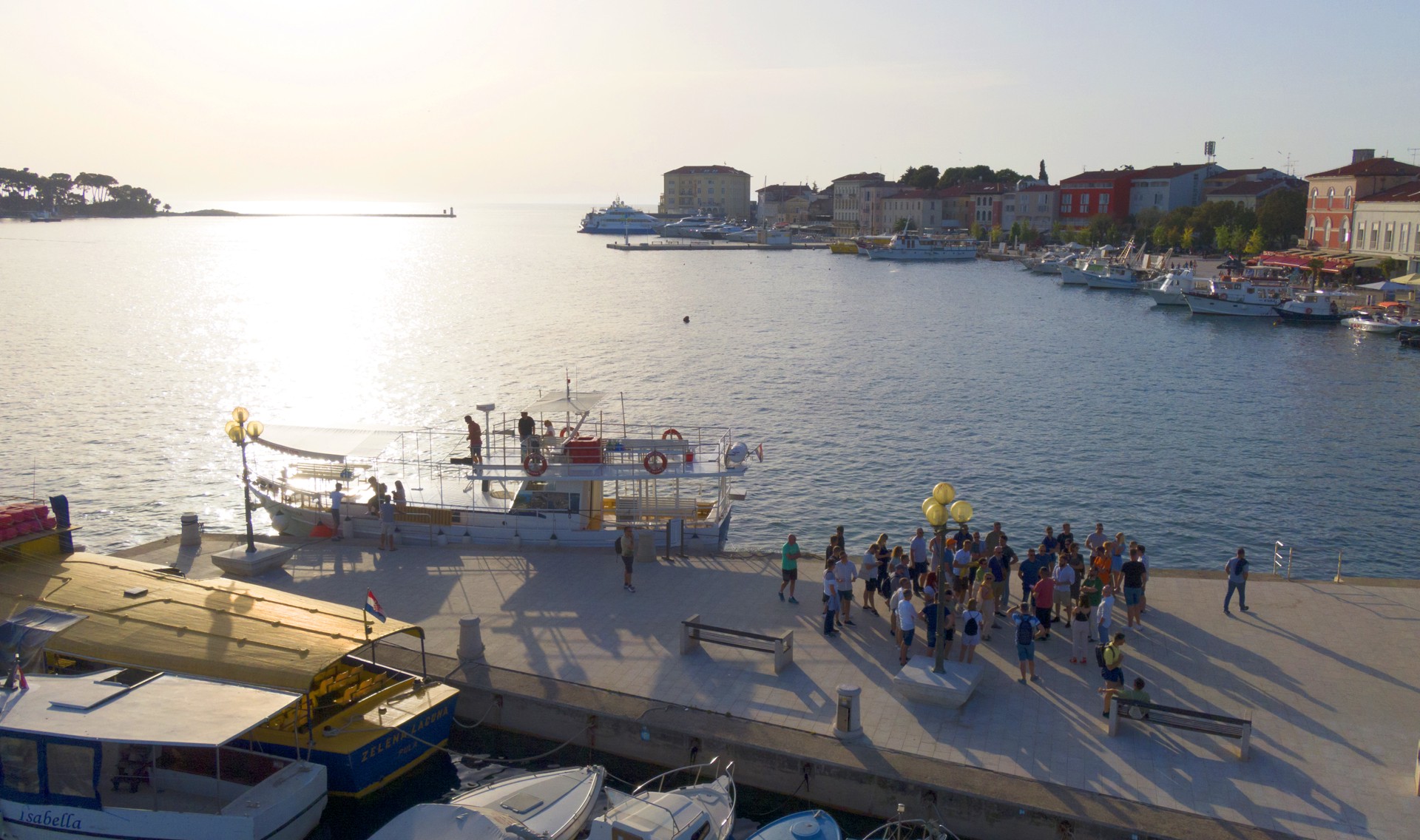 Informal teambuilding with a twist
Informal gatherings with a focus on making our team even more connected but at the same time offering our employees time to relax in each other's company are for us incredibly important. Not only do these events improve our relationships but they are a great foundation for building a successful team that enables impeccable services to our partners and customers.
So they combine the best of both worlds: having fun and learning. We love growing and improving our skills and knowledge at every chance we get, so our teambuilding was not exclusively focused on relaxing.
Rather than that we worked on:
integrating new team members into the team,
building trust and healthy relationships between colleagues,
encouraging effective communication,
improving problem-solving and leadership behaviors.
In the end, we recognized and rewarded individual and team efforts.
To take from this teambuilding as much as possible we were joined by a professional team of teambuilding coaches that made sure we all actively participated and enjoyed it.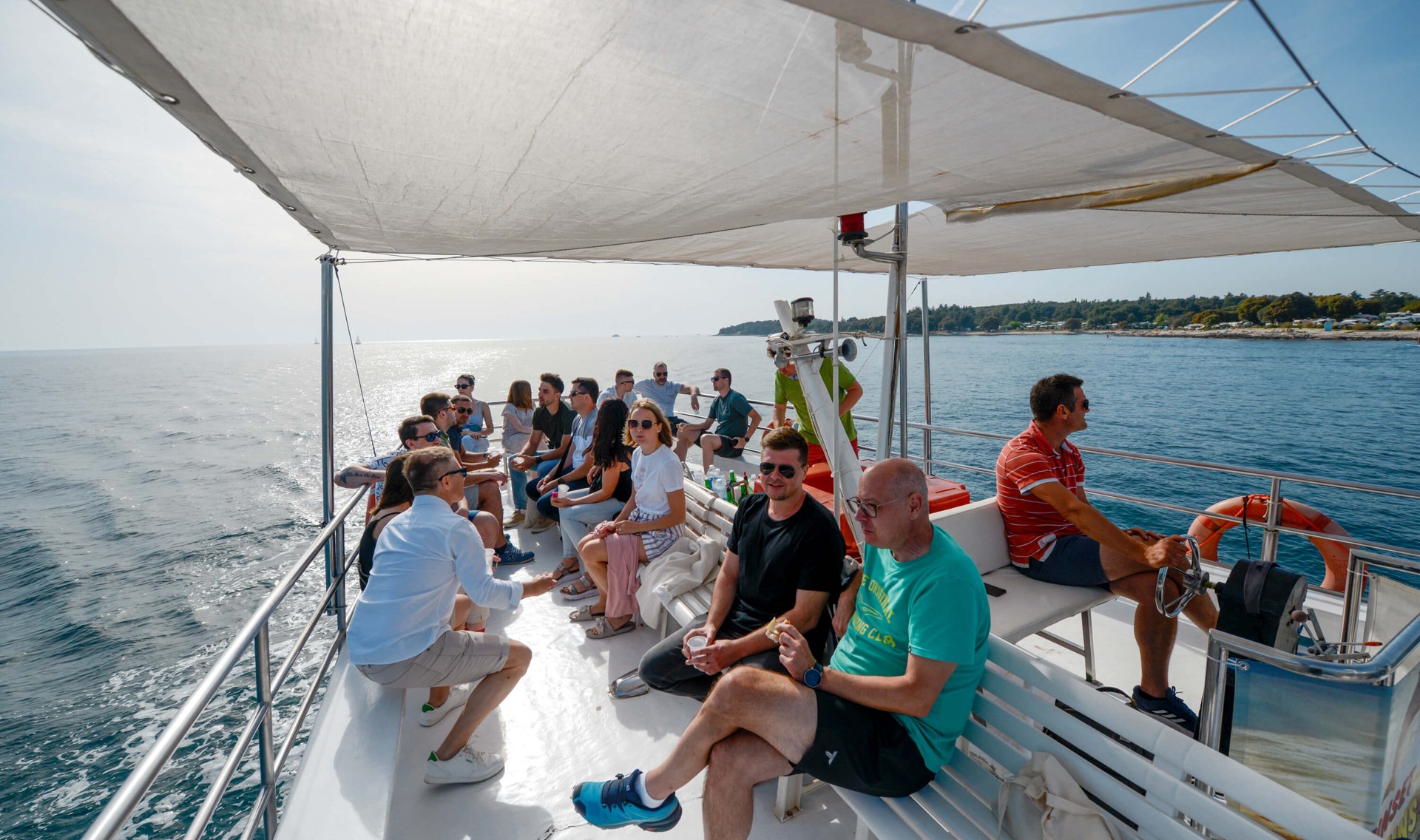 How it all went down
The first day
We started the first day with an ice-breaker dinner where everybody got a chance to meet in person and get to know each other better in a relaxed atmosphere. What a relief to finally put the names next to the faces after 2 years of remote work.
After the event, we were divided into teams based on our main values and missions and started with the team-building activities. The activities involved a lot of teamwork, where we introduced ourselves and where we also presented the task to the rest of the team. And the results? We learned more about each other and we tested our skills in public speaking as we had to present our solutions to 60 people. Crazy, right?!
The second day
On the second day, we kicked off the day with the presentation by the management team on the plans for the future. With this kind of discussion, we want to make sure we create a transparent environment between the colleagues and encourage trust between the leadership team and employees.
After the official conference part, we continued to develop our teamwork abilities in different team-building activities. From building small boats from different materials and trying to make them float on the pristine waters of Vrsar, to driving around in pedalos... The activities made sure we connected on a deeper level and made our faces light up with smiles and laughs.
After the activities, the whole team entered the boat and headed off to explore the hidden gems of Istria. We sailed around the sea, saw dolphins, and enjoyed a laid-back atmosphere. The marine exploration ended with our landing in Poreč, where we were introduced to the rich history of Poreč. After the tour around the city, we concluded the evening with a delicious dinner and enjoying Istrian cuisine.
The third day
On the last day, we once again met to participate in teambuilding activities and a scavenger hunt around Vrsar to improve our skills in the dynamics that show up in the team or organizations - teamwork, communication, and organization of tasks.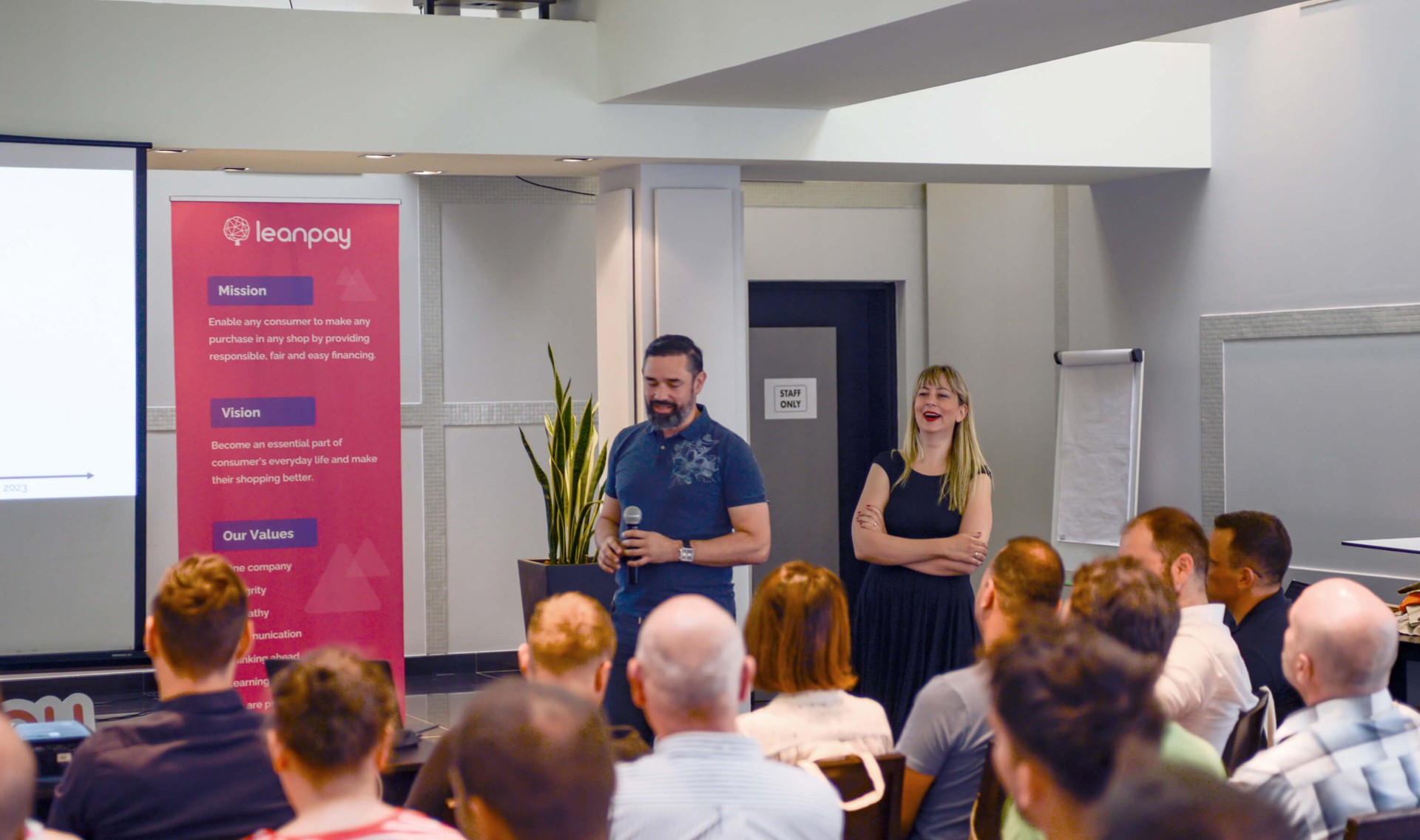 We can not wait for the next Leanpay teambuilding
To conclude the whole experience had an amazing atmosphere and a very special twist: for the first time, the whole team from 5 countries met. No one could imagine so many people from different cultures, speaking different languages could ever have something so much in common. However, these assumptions were wrong.
With lots of laughs and focus on knowing each other better we returned home with smiles on our faces.