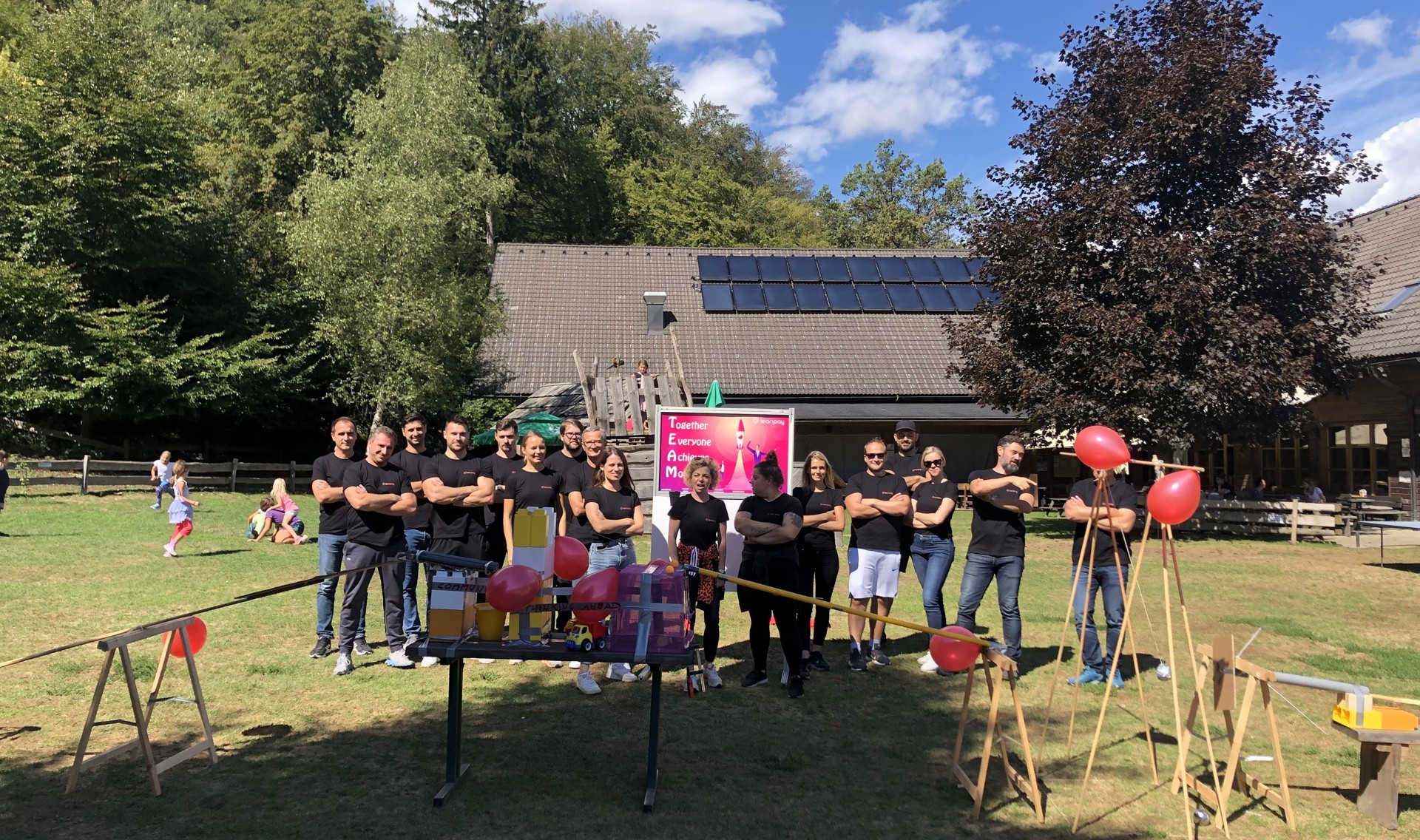 Only a powerful team can lead to powerful results. With this in mind in September 2022, we organized a team building in Slovenia, where our members tested themselves in fun and unique teambuilding challenges: creating a 3-part chain reaction (Similar to a domino effect 𝗼𝗻𝗹𝘆 𝗺𝘂𝗰𝗵 𝗯𝗶𝗴𝗴𝗲𝗿!) and sports activities.
Read below how our team building took place, what we learned about team spirit, and how we will use this knowledge in the future to ensure our BNPL service will be even better.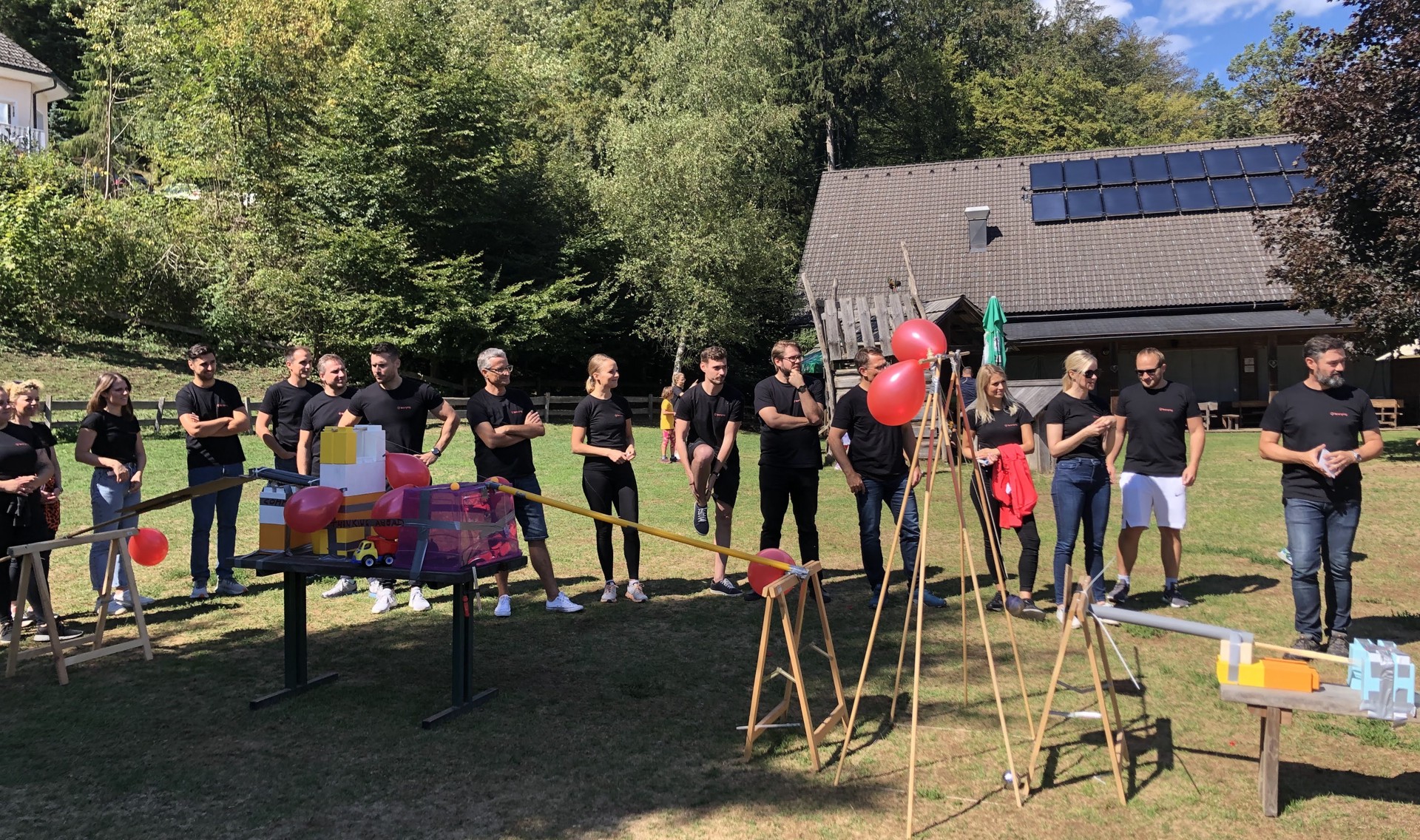 The first Slovenian team building
The first ever Slovenian team building took place at the Vogel sports field, where we started the day with team networking and debriefing while enjoying some refreshments. To get an extra boost of team spirit every one of us received a gift - a Leanpay t-shirt. We continued the day with planned activities: the chain reaction was followed by lunch, which we concluded with a special celebration.
Why was this event so important?
Leanpay is 𝗮 𝗰𝗼𝗹𝗹𝗮𝗯𝗼𝗿𝗮𝘁𝗶𝘃𝗲 𝗲𝗻𝘃𝗶𝗿𝗼𝗻𝗺𝗲𝗻𝘁 with every part of the team 𝘀𝗵𝗮𝗿𝗶𝗻𝗴 𝘁𝗵𝗲𝗶𝗿 𝗸𝗻𝗼𝘄𝗹𝗲𝗱𝗴𝗲, 𝗲𝘅𝗽𝗲𝗿𝘁𝗶𝘀𝗲, 𝗮𝗻𝗱 𝘀𝗸𝗶𝗹𝗹𝘀. We enable a work culture where the ideas of our team members are being heard and with which they can make an instant impact on our work.
Non-formal events are a great opportunity to meet our team members out of the office or via Zoom calls. This way we can 𝗿𝗲𝗶𝗻𝗳𝗼𝗿𝗰𝗲 𝗼𝘂𝗿 𝗰𝗼𝗿𝗲 𝘃𝗮𝗹𝘂𝗲𝘀 𝗮𝗻𝗱 𝗽𝗿𝗮𝗰𝘁𝗶𝗰𝗲 𝘀𝗼𝗳𝘁 𝘀𝗸𝗶𝗹𝗹𝘀 𝘁𝗵𝗮𝘁 𝗵𝗮𝘃𝗲 𝗶𝗻𝗰𝗿𝗲𝗱𝗶𝗯𝗹𝗲 𝗶𝗺𝗽𝗼𝗿𝘁𝗮𝗻𝗰𝗲 𝗶𝗻 𝗼𝘂𝗿 𝗱𝗮𝗶𝗹𝘆 𝘄𝗼𝗿𝗸.
𝗖𝗼𝗺𝗺𝘂𝗻𝗶𝗰𝗮𝘁𝗶𝗻𝗴, 𝗯𝗲𝗶𝗻𝗴 𝗮𝗴𝗶𝗹𝗲, 𝗰𝗿𝗲𝗮𝘁𝗶𝘃𝗲 𝗽𝗿𝗼𝗯𝗹𝗲𝗺-𝘀𝗼𝗹𝘃𝗶𝗻𝗴, 𝗽𝗹𝗮𝗻𝗻𝗶𝗻𝗴, 𝗮𝗻𝗱 𝘁𝗵𝗶𝗻𝗸𝗶𝗻𝗴 𝗯𝗶𝗴 is something that we face in our multinational company every day so it is necessary that we teach our team members how to develop these skills through fun.
3-part chain reaction
Using a limited amount of different tools and gadgets, the 3 teams had to build 3 chain reaction sequences that had to complement each other perfectly and be seamlessly connected to achieve the common goal.
Our team members had to be careful and take many aspects into account, including the other 2 teams, communicate with them strongly during work, and simplify their work. The exercise did not encourage the teams to compete but empowered them to focus on teamwork.
What did we learn?
A chain reaction is a great team-building activity that can help to strengthen problem-solving and critical-thinking skills between players. In this activity, our teams had to work together to create a chain reaction of events that led to a successful outcome.
This required teams to work together to come up with solutions to problems, as well as reflect thoughtfully about the steps that need to be taken in order to achieve the desired result. This helped us to develop solution-finding and critical thinking skills, as well as team collaboration.
As a Buy Now Pay Later company effective team working, communication and quick responses are incredibly important. We take our services seriously, and that is why we are committed to the constant improvement of our soft skills.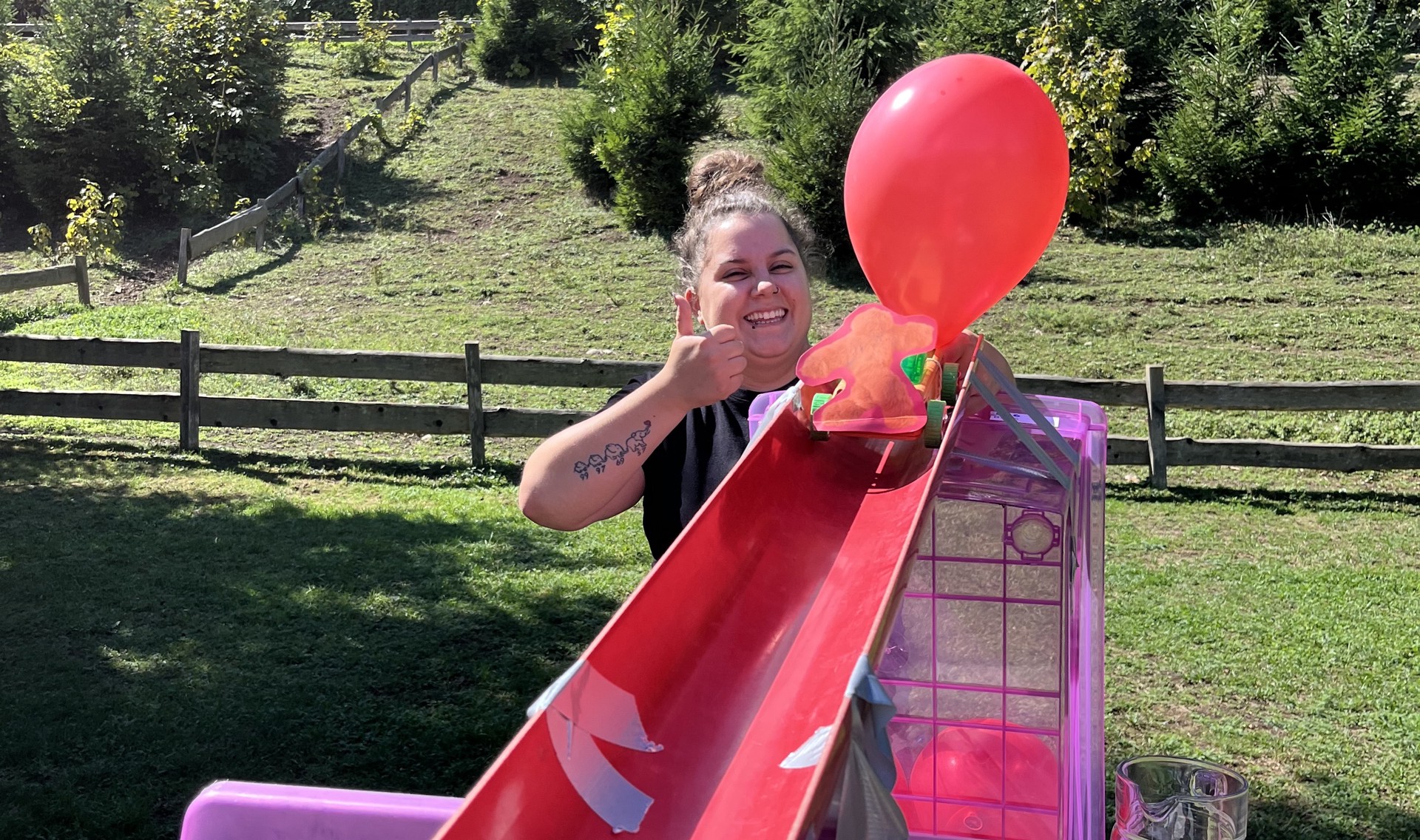 The volleyball
Volleyball is a wonderful team-building activity because it encourages players to use communication, teamwork, and coordination in order to be successful. When playing volleyball, the two teams had to work together in order to keep the ball in play, and they also had to read the other team's movements and react quickly.
What did we learn?
This game encouraged us to develop communication between team members, as well as trust, as the team members had to rely on each other to keep the ball in play. The game prepared us for our work life, as it promoted integrity between our team players which is crucial for our services. Just like in the chain reaction, the teams had to be willing to work together in order to win.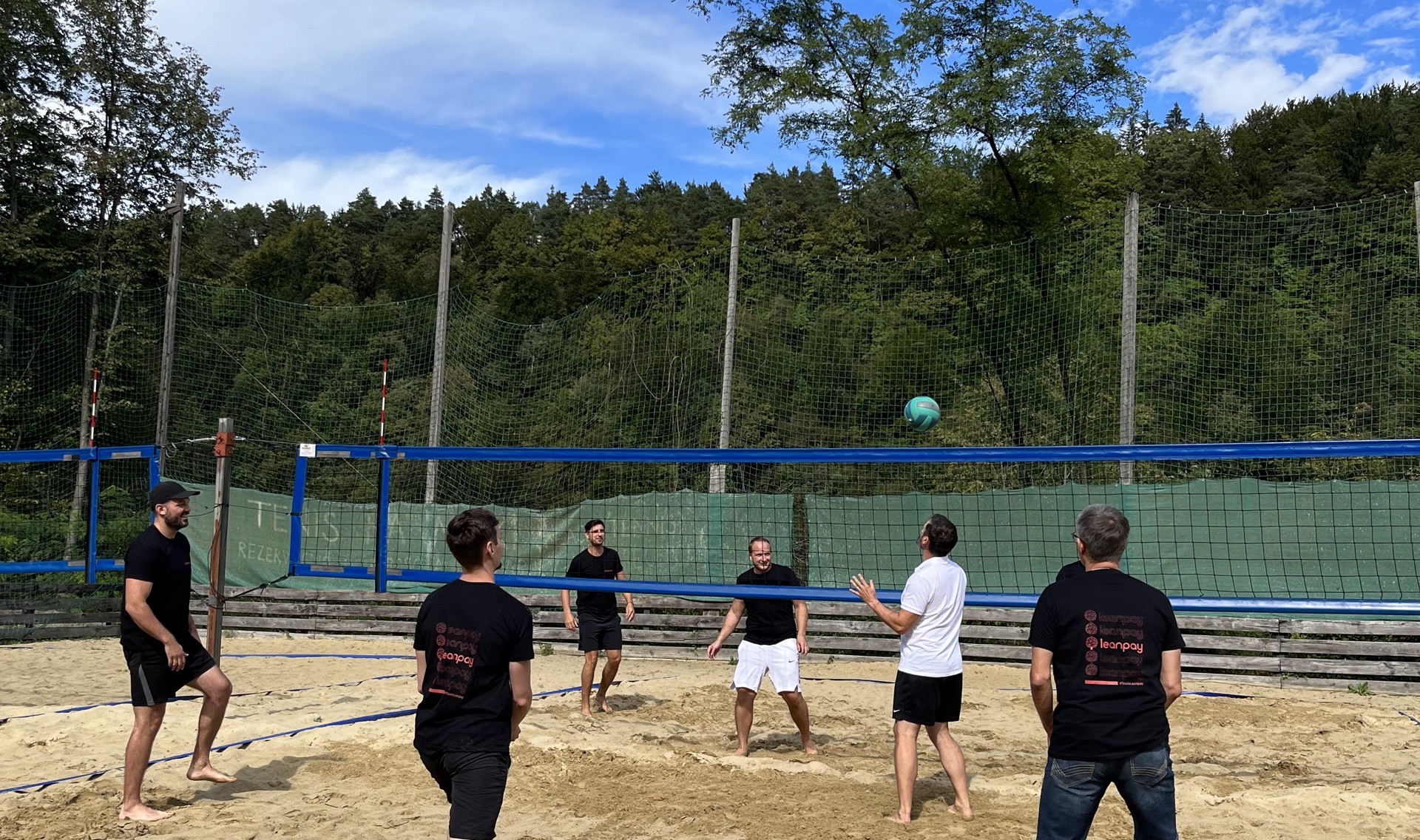 How does team building stimulate and improve our work?
Establishing clear goals and responsibilities
When leading a team full of different individuals with diverse strengths, one of the most important tasks is clearly set goals. Why is this crucial? Clear goals are essential to motivate our employees and help them see the bigger picture of Leanpay's business goals and how they contribute to them.
In addition, the understanding of the common goals ensures that individual tasks for employees are closely aligned with the organization's growth goals, just like in both sports activities: the team leaders clearly presented to the team what their task was and what they had to achieve through cooperation.
Team problem solving
The goal of team building is primarily to encourage the team members to think outside the box and bond with their colleagues, and to provide our employees with the tools and confidence they need to face problems. We gave the teams smaller tasks with a goal so we could all find a solution to the challenge we were overcoming together.
Mutual relations
The secret of team building is establishing positive relationships with team members. A good leader builds a team based on the pillars of successful teamwork, which are mutual trust, support, and clear communication. Team building can improve your relationship with employees in an active and passive way. Although the conflict in interpersonal working relationships cannot be avoided entirely, a positive approach can lead to its quick resolution.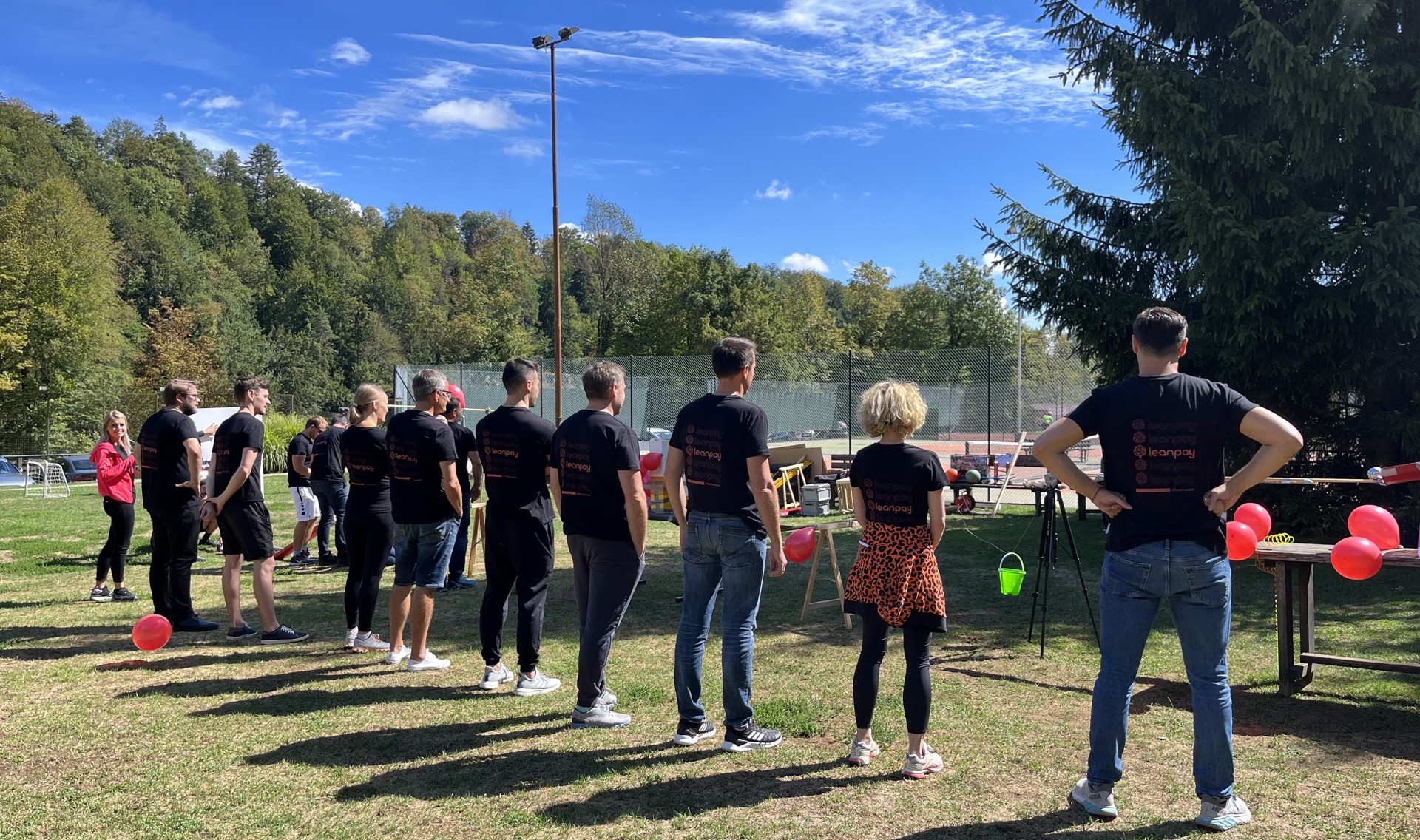 100.000th purchase through Leanpay
In the summer, we reached an important milestone - 100,000 purchases via Leanpay. A strong team is the foundation of any high-performing business! And we would not get to the 100.000th purchase without our amazing team members.
To celebrate and motivate our employees who helped us hit this important step, we gave a special thank you to them and treated them to a special cake.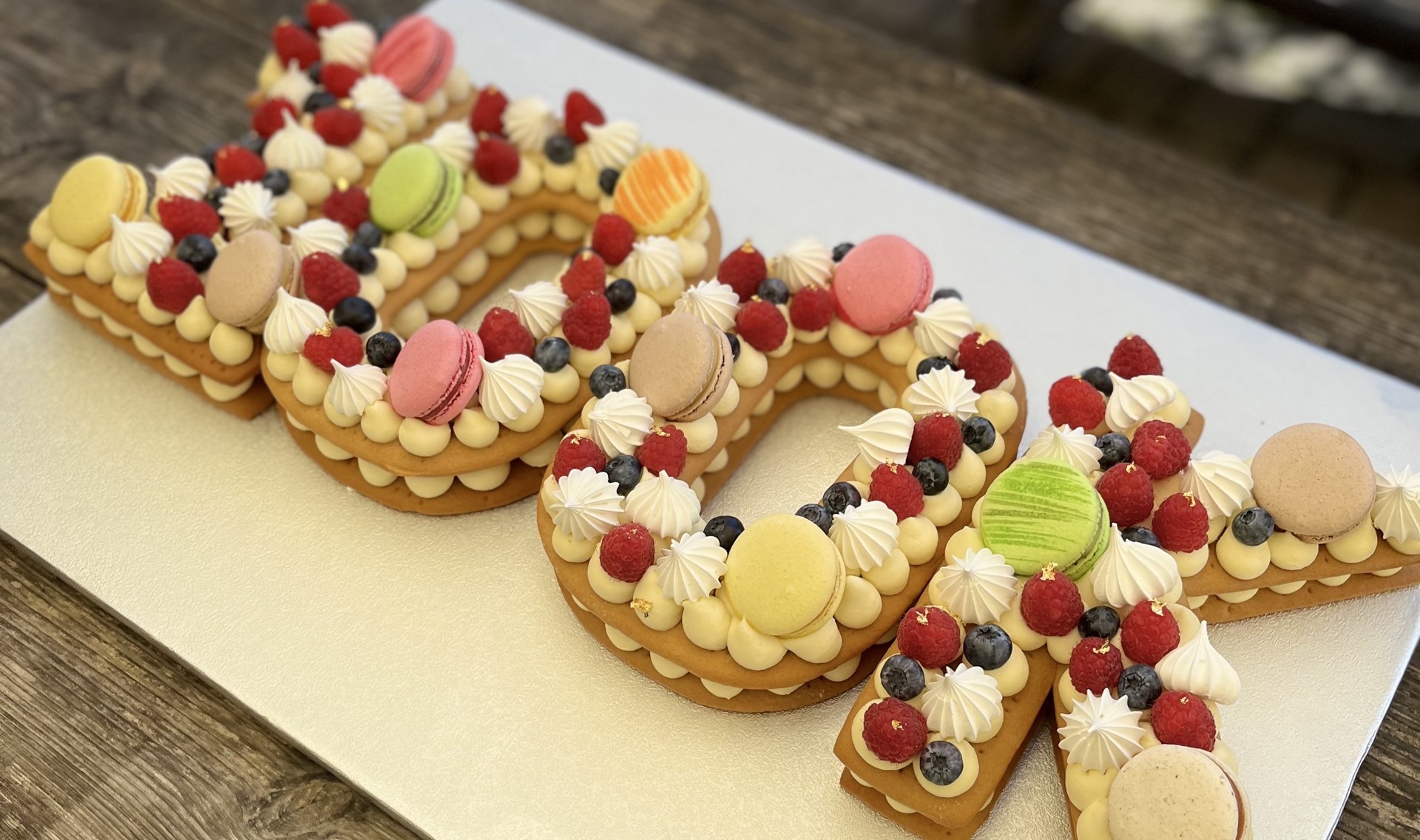 Playing volleyball and chain reaction definitely had a positive influence on Leanpay's work culture. These activities helped to develop communication, trust, and sportsmanship within our team, as well as strengthen problem-solving and critical-thinking skills. We know this will lead to a more cohesive and productive work environment in the future, as team members will be better able to work together and understand each other better.